Learn more about athletes foot: introduction
Athlete's foot is a rash caused by a fungus that usually appears between the toes.
The affected skin may be itchy, red, scaly, dry, cracked or blistered. It's not usually serious, but should be treated to stop it spreading to other parts of the body or other people.
Treatment usually involves pharmacy-bought creams, sprays or liquids and good foot hygiene.
The medical name for athlete's foot is tinea pedis.
Signs and symptoms of athlete's foot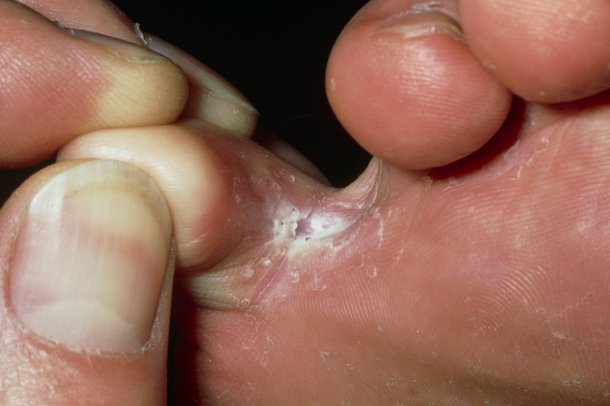 webGP Video Guide